Welcome
Welcome to the W. Scott Pattullo Wiki.
We have been editing 601 articles since September 18, 2013.
We also have 550 images (3 of those are actually videos).
---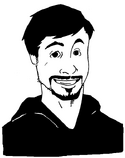 This wiki is all about the artwork and animation of W. Scott Pattullo. This is his home wiki and is connected with his website. Throughout the wiki, he will often be referred to as Scott.


All the work on this website is property of W. Scott Pattullo. Please refrain from copying, stealing or in any way reproducing any artwork or animation without permission from Scott himself. Thank you for your cooperation. It is appreciated.


Recent News
50 Bond Girl drawings
50 Bond Girls and counting
Best of 2021
A look back at 2021
Best of 2020
A look back at 2020
Random Work
Dumbo

Date: December 2020
Media: Ink and acrylic paint on stretched canvas
Size: 11"x14"
Description: Disney fan art
Featured Animation
Portals
Navigation
Don't know where to start? Looking for something specific? Just want to browse? This navigation guide will steer you in the right direction.
On This Day
August 14
(No events listed.)
Blogs
Blogs

Hello everyone. 2021 was a strange, interesting, emotional, and out-of-the-ordinary year for me. I…

Hello everyone!
We're now into the new year and it's time to look back on the work I did in 2020. I …
Hello everyone!
We're now into the new year and it's time to look back on the work I did in 2019. I …
See more >
Social Network